July 17, 2019
Posted by:

ys

Category:

additive manufacturing, Low Volume Manufacturing, Rapid Prototyping Service
As "Industry 4.0" progresses step by step, 3D printing has become one of the technical support of this technological revolution. In recent years, it has been pushed to the forefront of the market and used in many fields. Then, for the automotive industry, it is a key area for 3D printing technology applications. Nowadays, the wider application of 3D printing technology in the field of auto parts has become a major trend, and it will definitely be a major breakthrough in the automotive industry.
The advantage of 3D printing is that it can generate parts of any shape directly from the computer data in comparison with the traditional CNC machining of the manufacturing industry. In this way, it is possible to avoid the consumption of human and material resources brought about by the development of some complex structural parts, shorten the cycle of product development, and save manpower, material resources and time. It has the advantages of low manufacturing cost, short development cycle and high production efficiency. At the same time, the application of 3D printing technology can detect the insufficiency of product design, the feasibility of complex parts or mechanical principles in the early stage of designing the feasibility of product assembly.
For the current automotive industry, innovation can make products continue to meet market demand, and remain unbeaten in the market. As long as there is an idea, we cannot be constrained by the traditional processing technology, can be completely independent of it, using 3D printing to achieve our thoughts and verification, maybe, a genius idea was born like this. This is also the advantage of 3D printing. The more parts that can't be processed by traditional processing, the more 3D printing is used.
Due to the rapid prototyping of 3D printing in product design, developers can use 3D printing technology to create conceptual models in hours or days that can be applied to the development of automotive shapes and interior designs. Compared with the traditional hand-made sludge model, 3D printing can more accurately convert 3D design drawings into real objects, and the time is shorter, which improves the production efficiency at the design level. Moreover, 3D printing allows for a variety of material selection, different mechanical properties and precise functional prototyping, so that you can correct errors and improve the design at any time in the early stage, so as to avoid corresponding errors in the design to avoid unnecessary losses.
The application of 3D printing technology in the design of fixtures provides a fast and accurate method that significantly reduces the cost and time of tool production.
As a result, automakers are rapidly gaining productivity, efficiency and quality.
As far as the current situation is concerned, 3D printing is more suitable for single-piece small-volume production design and automobile development, as well as, for example, the sludge model of the whole vehicle, the development of parts such as the body, chassis, synchronizer, and rubber and plastic parts single piece production.
In the field of components, 3D printing technology can be used to quickly produce complex products.
In the field of traditional automobile manufacturing, the development of automotive parts often requires long-term research and development and verification. It is also necessary to make part molds from the R&D to the test stage, which is not only long but also costly. When there is a problem, modifying the part structure and the like also requires the same long cycle. And 3D printing technology can quickly make complex parts. When there is a problem in the test, modify the 3D file and reprint it to test again. It can be said that 3D printing technology makes the development of future parts cheaper and more efficient.
About JasonMould Industrial Company Limited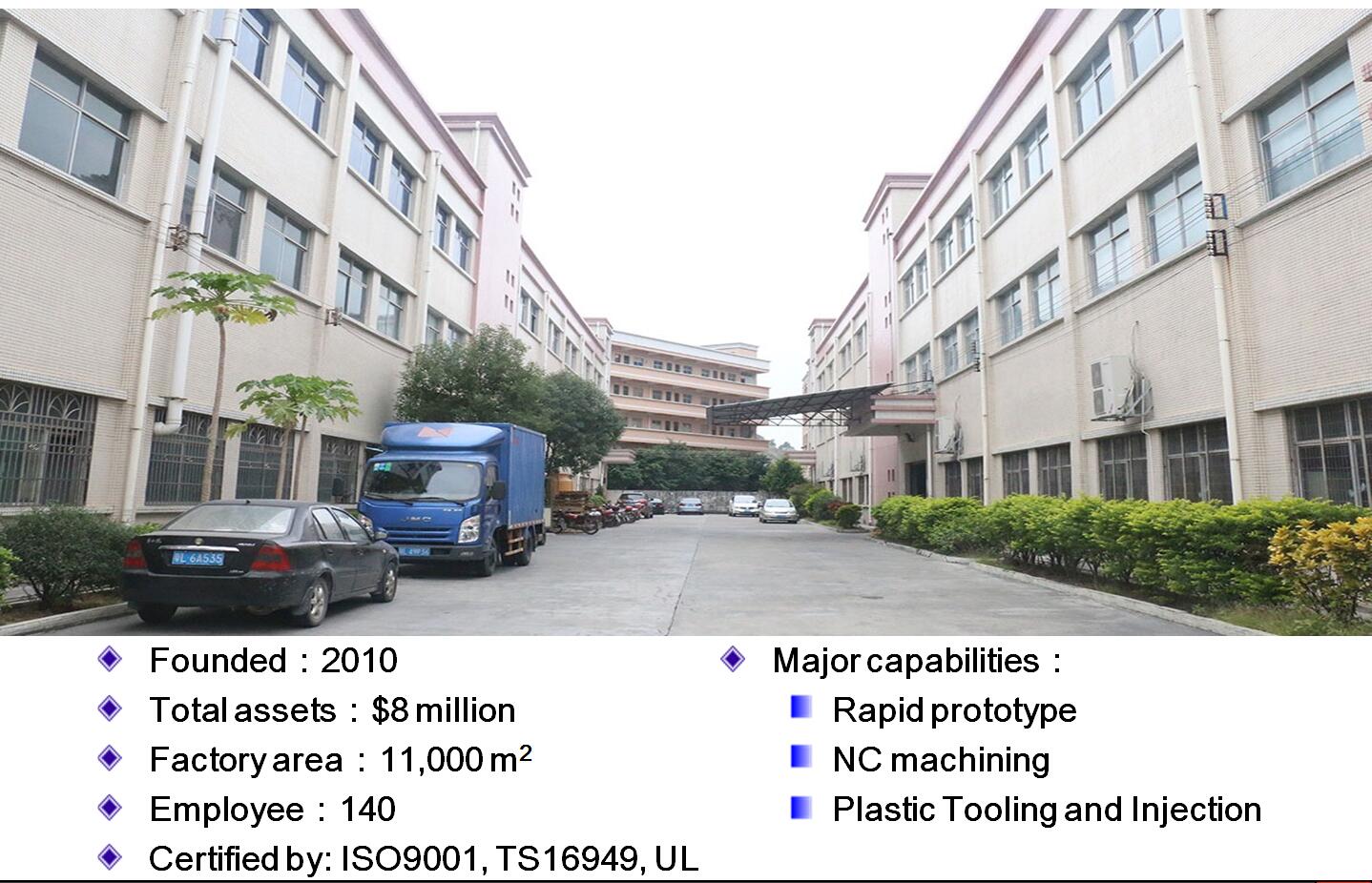 Jasonmould is a China mold maker of plastic molds- injection mold, die casting moulds, plastic blow molding, rotational molding, medical plastic injection molding, two shot plastic injection molding, insert molding, overmolding, metal injection molding, micro injection molding, powder injection molding, ceramic injection molding, liquid injection molding, husky injection molding, household mold, casting mold, die mold tool, custom molds, china moulds, rapid prototyping tooling, plastic prototyping tooling, punch press tooling, die and tooling for mobile/ cell phone parts, automotive parts, vacuum cleaners, rechargeable tools, telephones, copiers, computers, multimedia speakers, and many other electronic products and household appliances. And also a plastic product manufacturer, mold manufacturer China– plastic parts, plastic water tank, plastic balls, plastic containers, plastic buckle, plastic anchor, plastic hanger, plastic spoon, plastic pipe fitting, plastic tumble, plastic tableware, plastic cups, plastic bottles, plastic tray, plastic cosmetic container, plastic case, plastic food container, plastic chairs, plastic caps, plastic cap closure, plastic tubes, plastic water pipes, plastic knobs, plastic tubing, plastic utility boxes, plastic racks and so on.
Contact:
Person: James Yuan
Company: JasonMould Industrial Company Limited
Add:  LongGang Village,LongXi Town,BoLuo County,HuiZhou City,GuangDong Province, China
Tel: 86-752-6682869
Email: james@jasonmolding.com
Site: https://www.jasonmolding.com/custom-injection-molding/